SOLAR FLOODLIGHT/STREET LIGHT WITH MOTION DETECT
Installing the Guardian 580X is more affordable that installing a traditional Lighting in some area. When you choose the Guardian 580X, your installation costs include the following areas:
Trench Wiring – with the Guardian 580X you do not need to run underground wire from the nearest electrical transformer to your lighting system.

Trenching – Because the Guardian 580X is a completely standalone, self-contained Solar Street Light System, you do not need to pay the additional costs of digging trenches for your underground wiring.

Replacement Landscaping – Because you do not have to trench to install the Guardian 580X, there is no additional cost for replacing and repairing the ground that is torn up during the trenching process.

Land Usage Rights – With no need for external wire connections, etc, the Guardian 580X allows you, the outdoor user to provide consistent, affordable lighting to your lighting locations without the need to negotiate with property owners to use their property for underground wiring and landscaping.

No Electric Meter – With the Guardian 580X there is no need to meter your lighting system. This means you save the cost of purchasing and installing a meter, and the electrical connection fees.

No Electric Usage and Demand Charges – Because the Guardian 580X is entirely Solar Powered, you don't need to pay for electrical usage.

LED light life span more than 50,000 hours– Save on light bulb replacement, maintenance and installation cost.
Our in-house developed new-generation, high quality lithium batteries manufactured to high standards for high power applications and longevity. Key benefits include enhanced safety, strong thermal stability, tolerance to abuse, a high current rating and a 1,000 cycle life. Lithium batteries are half the weight and size of lead acid and some other deep cycle batteries, take higher voltage under load and offer as much as 10 times the cycle life. Lithium batteries are also fully recyclable, making them the smart choice for our precious environment.
Lithium batteries are charged for maximum efficiency using our GAMMA advance Solar Charge Controller that constantly monitors the state of the batteries to optimise the charging levels while protecting them against overload, over-charge, over-discharge and accidental short circuit.
Built-in GAMMA advance Pulse Width Modulation charge controller, microprocessor, automatic lighting controller and timer system. Designed for 2.5-3 meter pole height and 4-5 meter distance between pole to pole.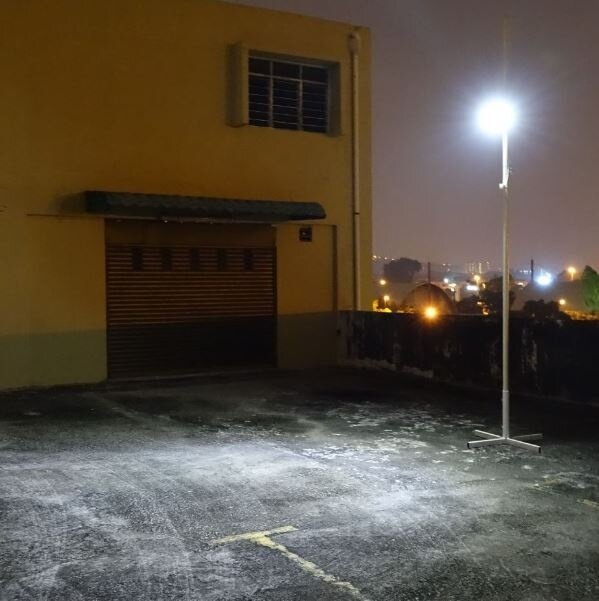 Full Power Mode: 730 lumen (when motion activated)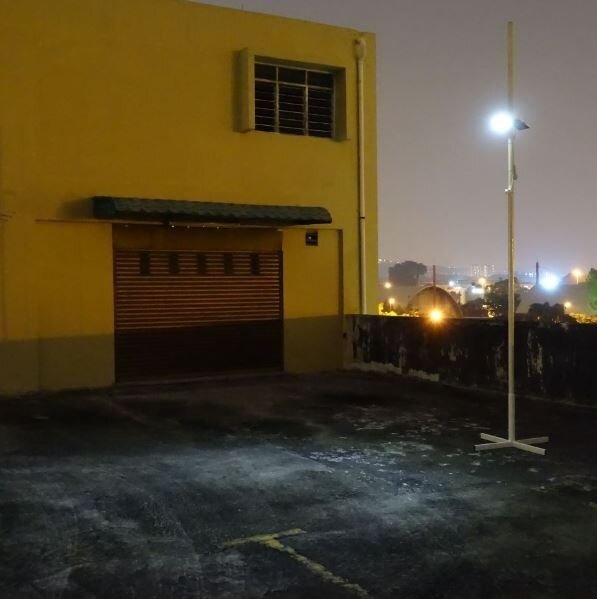 Dim Mode: 55 Lumen (Dusk to Dawn or 12 hours)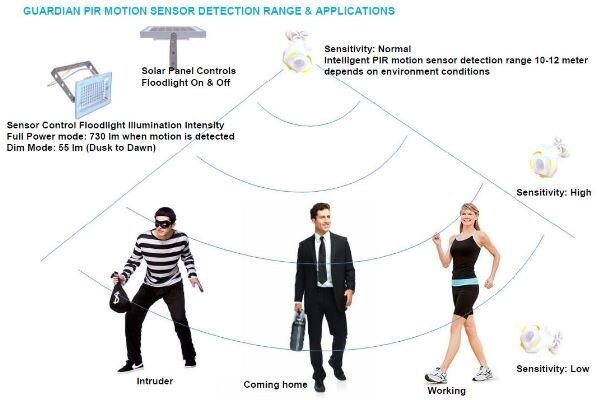 Easy Two Steps Installation:
Step 1: Mount the Solar Guardian 580X Mini Street Light on the pole with the special brackets, bolts & nuts provided.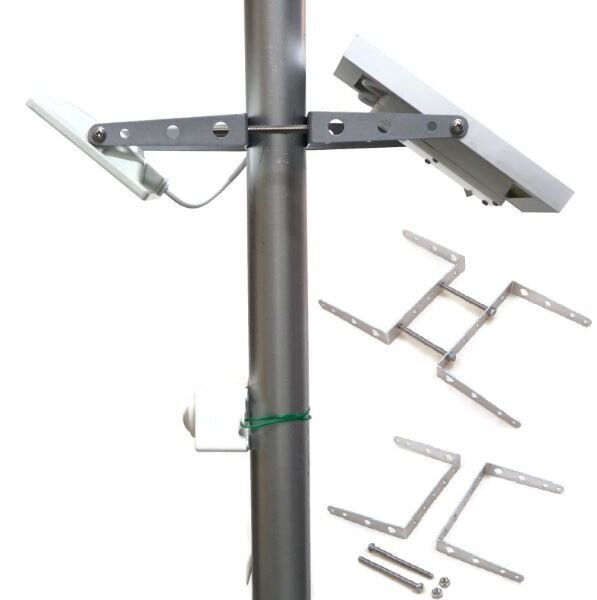 Step 2: Turn on the Power Switch
Easy Maintenance
Step 1: Unscrew the cover, open up the compartment and change the lithium battery.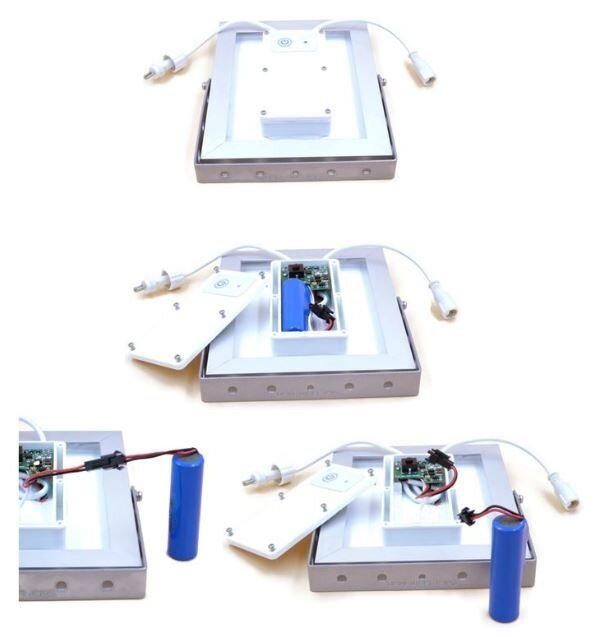 Step 2: Close the compartment.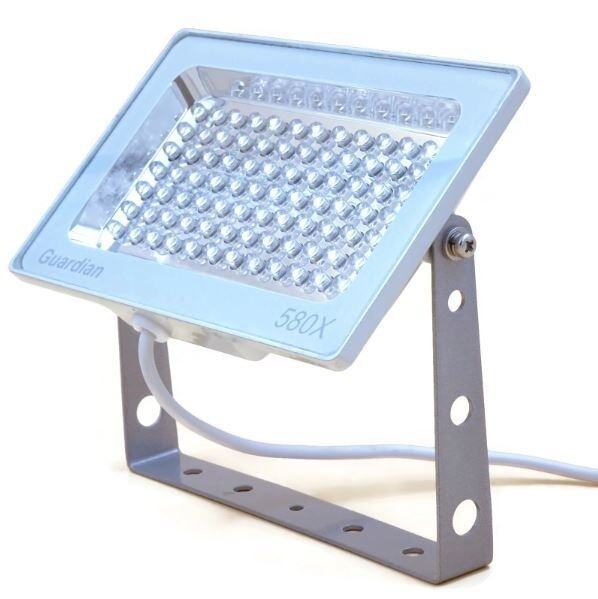 84 unit CREE LEDs and full power of 730 lumen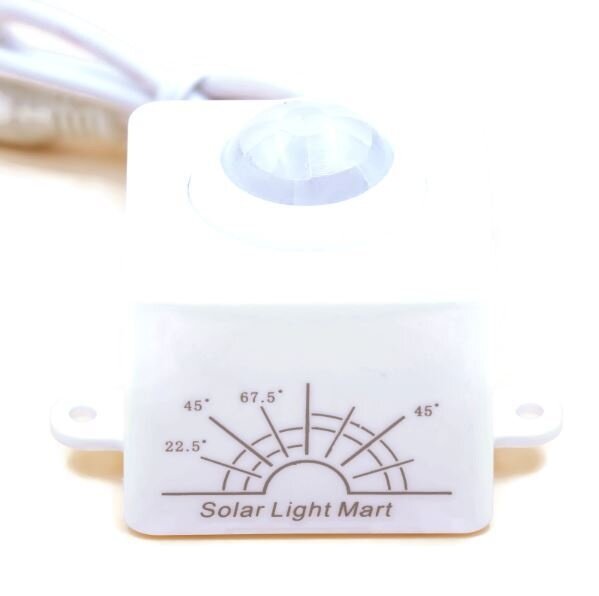 Industrial grade PIR Motion Sensor with Degree Indicator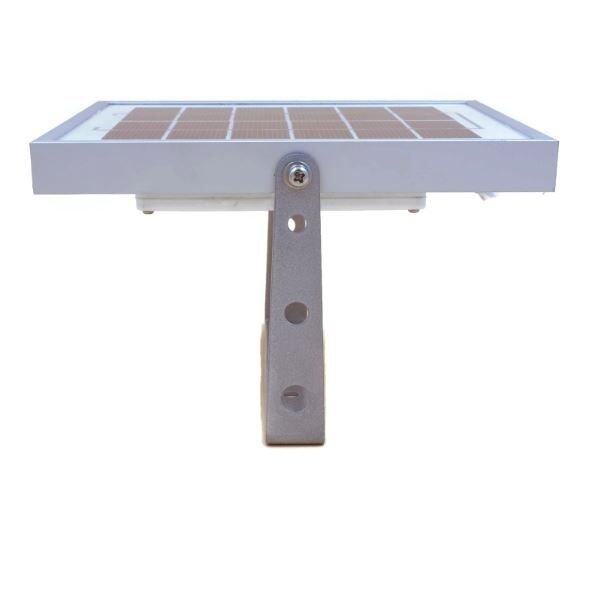 Industrial grade aluminium solar panel with adjustable mounting kit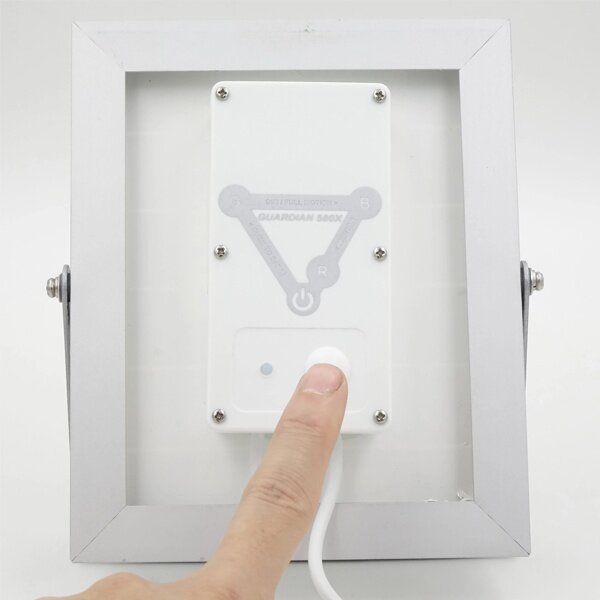 Advance 3 selective lighting modes
Constant Dusk to Dawn, Dim/Full Motion, Motion Activate Modes