N360A SOLAR LIGHT 0.48W 8 LEDS 64 - 72LM IP55 WATER RESISTANCE BODY INDUCTION LAMP (WHITE)
Energy saving and smart
N360A Human Body Induction Solar Night Light
- Automatic switching on when detecting people coming and automatic power off when detecting people left. It works up to a 30 degree angle and detects motion up to 2 meters away. With solar panel, can convert solar energy into electricity, no need of outside power, energy efficiency and environmental protection. It is perfect for camping, hiking, fishing or other outdoor activities and usage in disaster area, poor region or you can use it as an emergency lamp and hang it in garden, courtyard, balcony, etc. Simple fashion design, it is not only a Solar Lamp, but also an adornment. Technology creates happy life!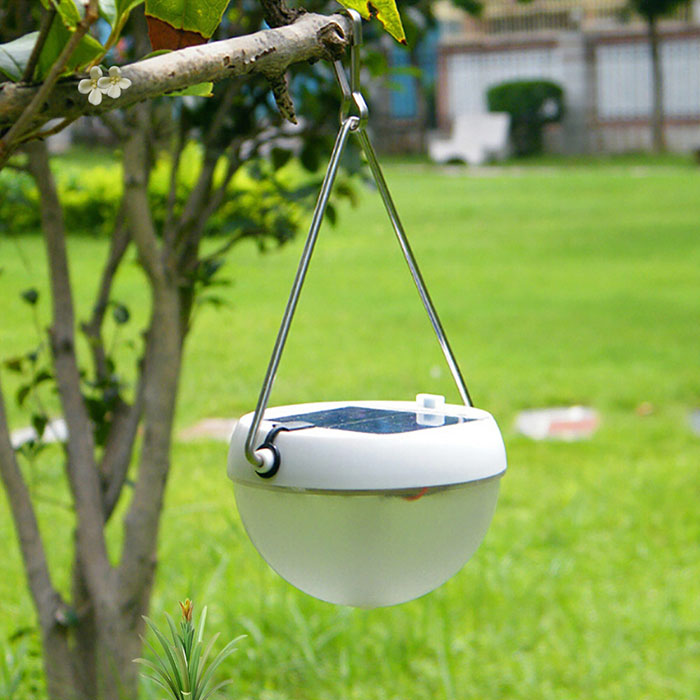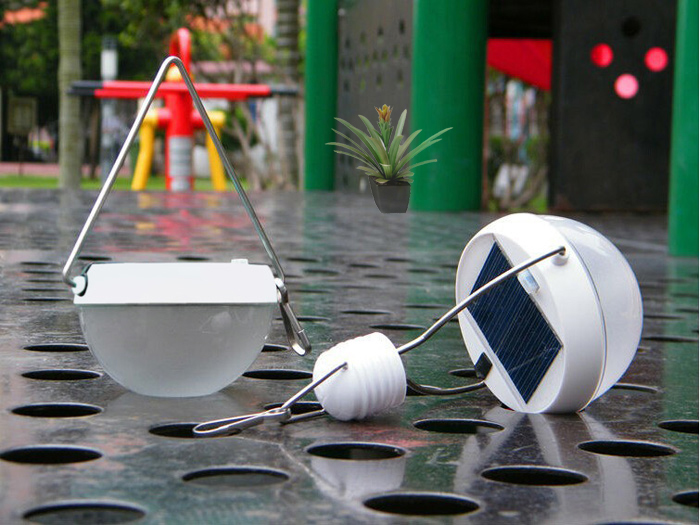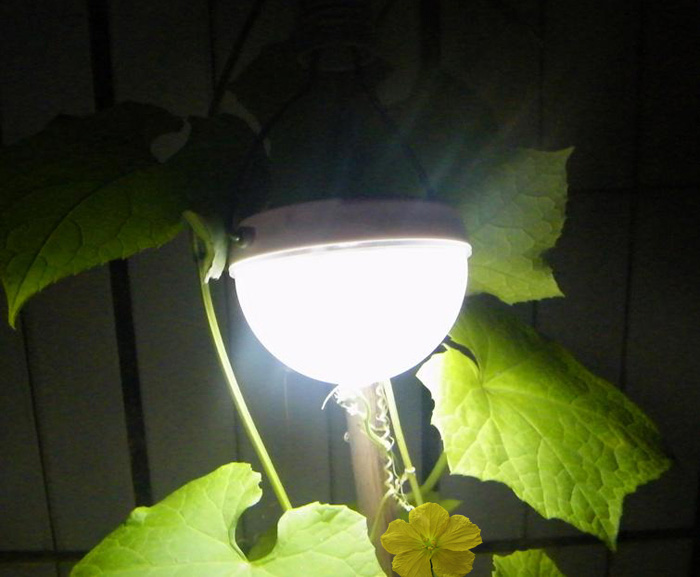 Main Features:
●
8 super bright SMD 3528 LEDs
, 360 degree
rotatable lamp head
, can be used in a variety of environments
● Water resistant grade is up to
IP55
, perfect for all weather
● With
manual mode + human body induction mode ( with automatic optical control function )
, very convenient to use
● Made of
SUS304 stainless steel holder + ABS shell
, durable and portable
Specifications:
- LED lumen: 64 - 72Lm
- Solar panel: Poly-silicon 5V 60mA
- Solar panel size: 4.6 x 3.6cm ( L x W )
- Accumulator: 3.7V 800mA lithium battery
- Switch mode: ON - manual mode ( steady super bright mode ), AUTO - human body induction mode with optical control function, OFF - turn off the lamp
- Charging mode: Solar energy charge, USB charge
- Charging time: Solar energy charge - more than 10 hours, USB charge - more than 1 hour
- Using time: 3 hours for super bright mode ( ON mode ) and about four days for human body induction mode ( AUTO mode )
Operation Instructions:

Install the device
• Hang the device on wall or somewhere else you want for lighting.
Charging via Solar Panel
• Please install the unit face south and make sure the solar panel can get the good sunlight directly without any shelter or glass. Normally it can be fully charged in one day under ideal bright sunlight.
• Please turn on the light when charge the lamp, because the solar battery is not charging when the lamp is in OFF mode.
Night Sensor Function
• It will adjust the brightness automatically in different lighting conditions.
Special Note:
• Keep the device away from fire.
• Please fully charge the device before first use.
• If there is no good sunlight in 3 months, the battery may be out of power, so you have to charge it by bright sunlight.
• If there is no good sunlight or in winter sunlight, especial in north corners, it may take longer time to fully charge the device and this is very normal for solar products.
Category: LED Outdoor Lights
Style: LED,Modern
Suggested Space Fit: Garage,Entry,Pathway,Garde,Outdoor
Number of Lights: 8 SMD 3528 LEDs
LED Color: White
Features: Rechargeable
Power: 0.48W
Power Supply: Solar Powered
Color: White
Package weight: 0.146 kg
Product size (L x W x H): 7 x 7 x 12.5 cm / 2.75 x 2.75 x 4.91 inches
Package size (L x W x H): 9 x 9 x 10 cm / 3.54 x 3.54 x 3.93 inches
Package Contents: 1 x N360A Intelligent 0.48W 8 SMD 3528 LEDs 64 - 72Lm Solar Light IP55 Water Resistant Garden Camping Human Body Induction Lamp, 1 x USB Cable, 1 x English User Manual
IPXX Rating Chart
IP Code
The IP Code (or International Protection Rating, sometimes also interpreted as Ingress Protection Rating*) consists of the letters IP followed by two digits and an optional letter. As defined in international standard IEC 60529, it classifies the degrees of protection provided against the intrusion of solid objects (including body parts like hands and fingers), dust, accidental contact, and water in electrical enclosures. The standard aims to provide users more detailed information than vague marketing terms such as waterproof.
The digits (characteristic numerals) indicate conformity with the conditions summarized in the tables below. For example, an electrical socket rated IP22 is protected against insertion of fingers and will not be damaged or become unsafe during a specified test in which it is exposed to vertically or nearly vertically dripping water. IP22 or 2X are typical minimum requirements for the design of electrical accessories for indoor use.