MINI A8 TRACKER LOCATOR GSM GPRS LBS 4 BANDS TRACKING SOS BUTTON FOR CARS KIDS ELDER (BLACK AND GREEN)
Mini A8 Tracker Locator GSM GPRS LBS 4 Bands Tracking SOS Button for Cars Kids Elder Pets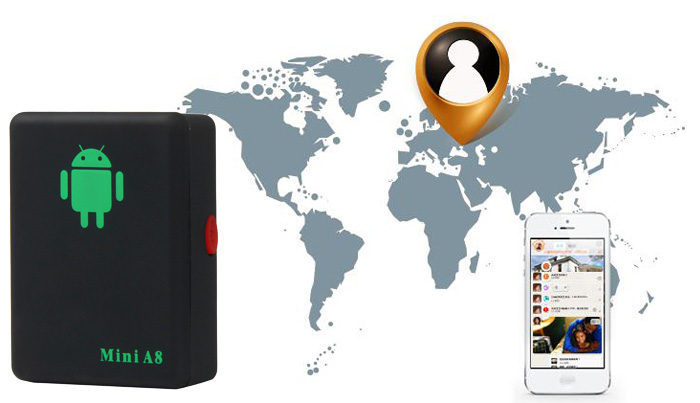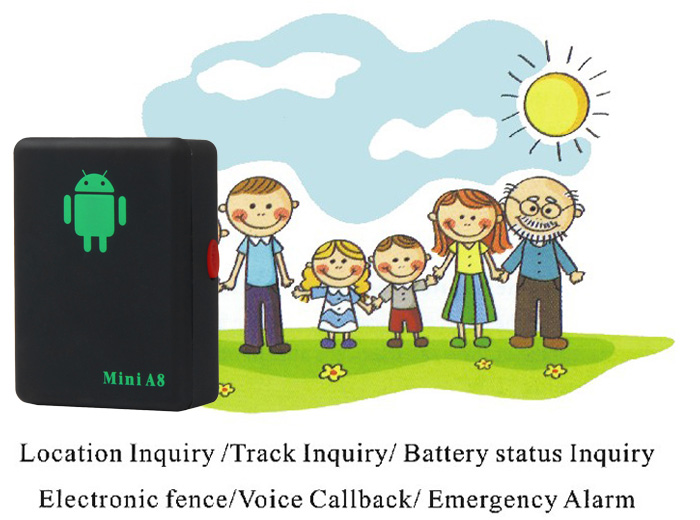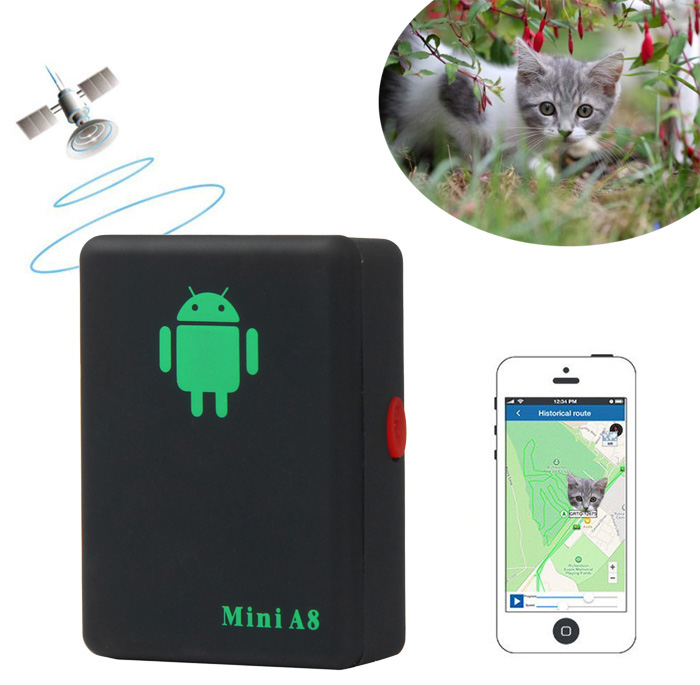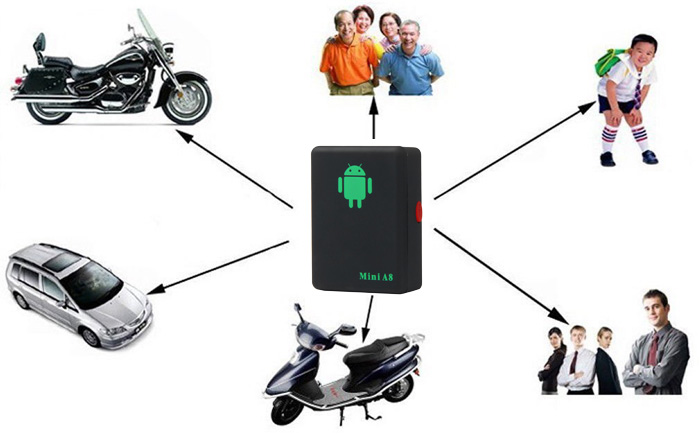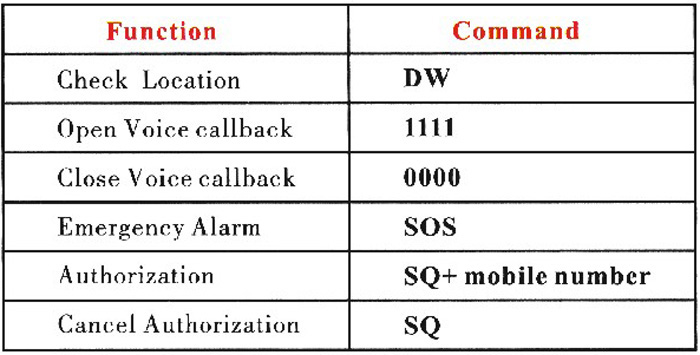 Key Features:
It is widely used for household monitoring; children, the elder, and pets' care and the trace for lost cars or other possessions.
Functions: Check location ( DW ), open voice control callback ( 1111 ), close voice control callback ( 0000 ), emergency alarm ( SOS ), authorization ( SQ + mobile number ), cansel authorization ( SQ ).
4 bands tracking: GSM frequency suppports 850 / 900 / 1800 / 1900MHz.
Built-in rechargeable battery.
Power Adapter
Input: AC 110 - 220V 50 / 60Hz 10mA
Output: DC 5V ± 0.2V 300mA ± 30mA
Click the
Operating Instruction
to learn how to use it
Note:
1. New product should be fully charged before use.
2. Install the product where the GSM network signal is strong.
3. In case the light is out, please charge it.
4. If the call cannot get through, restart the product or charge it.
5. Without automatic answering, restart the product.
6. Without message replying, please check if the SIM card is in arrearage or the SMS is full, empty it and try again.
7.
Can use 2G / 3G / 4G SIM card, but the 3G and 4G cards will display 2G network
.
Package weight: 0.127 kg
Product Size ( L x W x H ): 3.10 x 4.20 x 1.30 cm / 1.22 x 1.65 x 0.51 inches
Package Size ( L x W x H ): 13.50 x 9.50 x 4.00 cm / 5.31 x 3.74 x 1.57 inches
Package Contents: 1 x Mini A8 Tracker Locator for Cars Kids Elder Pets, 1 x USB Cable, 1 x Bilingual User Manual in English and Chinese